This is an audio company.
This is an art company.

We make audio facts and audio fictions (a.k.a. podcasts). We make performances and experiences. We make films and one day we will make television.

Mermaid Palace is founded and directed by Kaitlin Prest in community with her friends and colleagues.
---
This is what we sound like.

---
We tell the truth and question the truth. We value beauty and magic as highly as any other thing we need to be alive.

---
OUR ARTISTS
KAITLIN PREST
Founder & Queen of Mermaid Palace
You might know Kaitlin Prest as the creator of two critically acclaimed podcasts
The Heart
, and
The Shadows
. You might know her from the uncritically acclaimed fuck-you-in-the-face radio show and podcast
Audio Smut
. You might know her from falling asleep to a dreamscape in an opera house in Amsterdam, or a shadow puppet play at the AGO in Toronto, or a bath you took in Copenhagen. You might not know Kaitlin at all. Kaitlin is an artist who decided to start a company.
Mermaid Palace gets its namesake from Kaitlin Prest's bedroom in the 4 story hippie house where she and Sharon Mashihi lived from 2012 to 2018. Where
Audio Smut
and
The Heart
were predominantly produced. It is where dreams of this company were born, and where a creative practice amongst friends was developed.
︎ @kaitlinprest


︎ @kaitlinprest
---
SHA / KA
Collaborators & Best Friends

The framework of the company was inspired by a framework for artmaking invented by Sha and Ka.

---
SHARON MASHIHI
Artist & Vice Queen of Mermaid Palace
We call her the director of people and culture. Sharon Mashihi is known for being an editor on
The Heart
(Radiotopia) and
Bodies
(KCRW), for being a founding member of an artist residency in upstate New York called SMT, and many wonderful artistic interventions. Sharon is the creator of a new fictional show called
Appearances
, based on her award-winning documentary:
Man Choubam (I am Good)
.
︎ Sharon Mashihi
---
PHOEBE UNTER
Artist
Phoebe makes audio and visual art interrogating things people avoid talking about. She is co-host & co-producer of bitchface, an experimental audio project. Phoebe sometimes holds the mic while Kaitlin Prest pretends to have sex, and did a stint as producer & office eccentric at the public radio show Marketplace. She records and archives oral histories with tenants for the Anti-Eviction Mapping Project.
︎ @theheartradio
︎ @bitchfacepodcast
---
NICOLE KELLY
Artist
Nicole is an artist who uses sound, situation and prose to make revolution irresistible. She is co-host & producer of bitchface, an independent, experimental audio project. She served as the first Programming Director at the Women's Center for Creative Work in Los Angeles, where she curated programs at the intersections of art, social justice, and living a feminist life, and edited Decolonizing Nonviolent Communication by Meenadchi for Co-Conspirator Press. Her own work has appeared in print, digital, and audio in various outlets, including The Heart, Afropunk's Solutions Sessions, the CBC's Podcast Playlist, ZYZZYVA, Fiction Southeast, and elsewhere. In a past life she received an MFA from the Programs In Writing at UC Irvine and was a Kimbilio Fiction Fellow.
︎ @theheartradio
︎ @bitchfacepodcast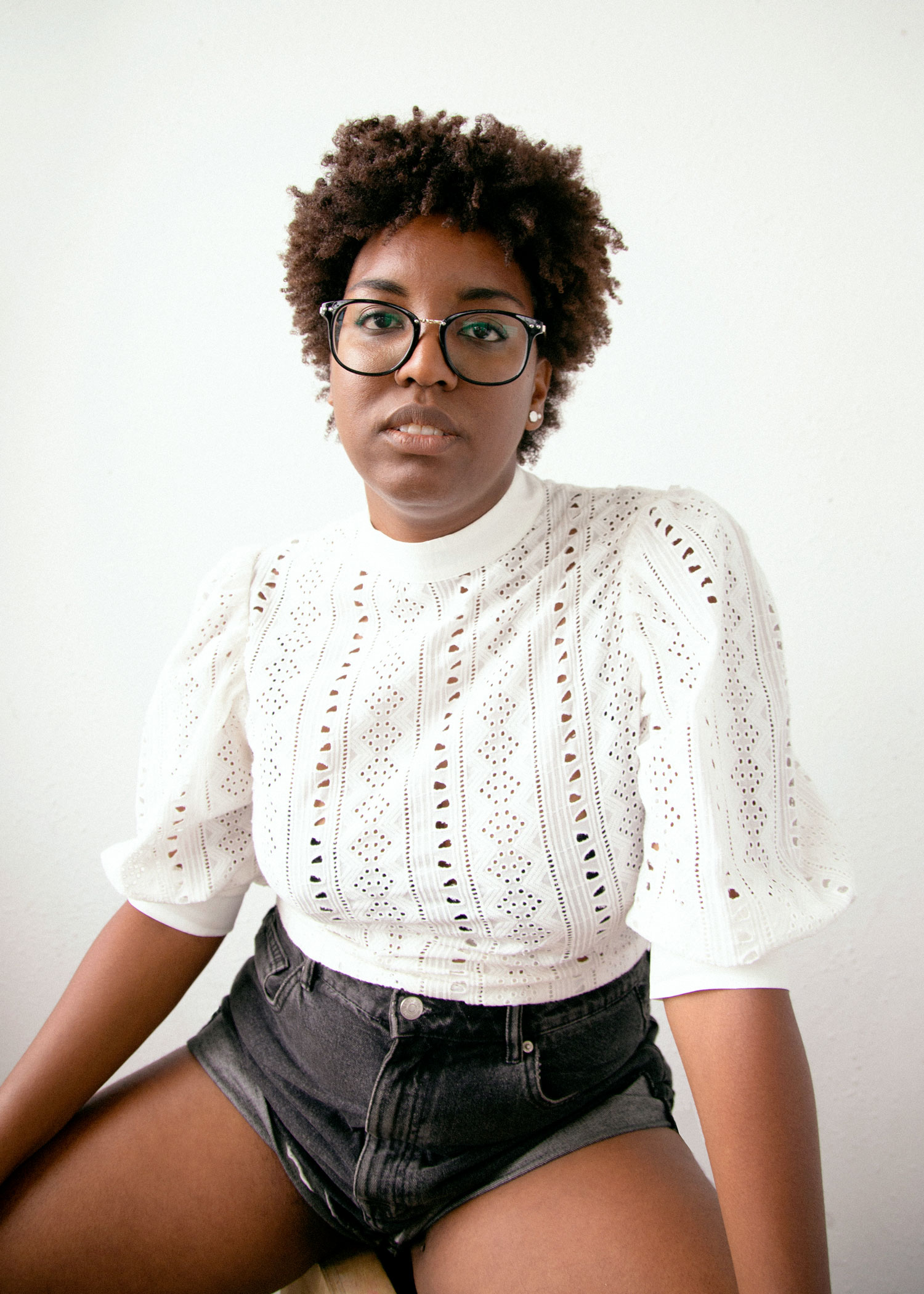 ---
JEN NG
Art Director & Designer
Jen is a user experience and visual designer for digital products and experiences.
In between her work, Jen focuses on social justice projects rooted in LGBTQ topics, youth empowerment and women's advocacy, including the non-profit
The Willie Mae Rock Camp for Girls
and
The Heart
from 2012-2019
.
Her ongoing work explores listeners' relationships with audio content to help her design intuitive and branded touchpoints for sound mediums — making audio brands look and feel the way they sound.
︎ @funfetti_party
︎ Jen Ng

---
ALLIE PINEL
Assistant Producer & Event Producer
Allie (Alexandra) Pinel is a choreographer and performance and radio producer originally from Paris, France, currently residing in Brooklyn, New York. In addition to supporting Kaitlin and Mermaid Palace, Allie has worked for New York Public Radio for the last 5 years both in development and in production specifically at The Greene Space and supporting most teams at WNYC and WNYC Studios. As an artist her work has been shown in New York at the House of Sweden, through the Dance Film Association at Triskelion Arts, BabyCastles, The Living Gallery, Brooklyn Arts Exchange and Dixon Place among others as well as in Santiago Chile and at the Capitol Hill Arts Blackbox in Washington, DC.
Allie is a leo just like Kaitlin (but virgo rising) and enjoys being a part of the mermaid support system and getting shit done, no matter what the ocean brings our way.
︎ @alexandrapinel
︎ Allie Pinel
MO LABORDE
Digital Producer
Mo LaBorde is an audio producer and essayist from Asheville, North Carolina. She's worked with WNYC's
On the Media
, Transmitter Media and
The
Oxford American
. She's interested in unsentimental stories about identity in the American South. She works on digital production for Mermaid Palace.
︎ Mo LaBorde
︎ Cuckoo Clock
---
ARTISTS / PRODUCERS / OTHER GENIUSES WHO ARE PART OF THIS COMMUNITY AND HELPED IT GET TO BECOME REAL.
SAM MASSEY
- Photographer
ELKA KARL /
DADASCOPE
- Publicist
ARIEL HAHN - Web Developer & Archivist
CHIQUITA PASCHAL
- Artist & Editor
RIDER ALSOP - Poet, Producer, Sound Designer
AJ MOULTRIE
- Assistant Producer
MITRA KABOLI
- Advisory Board
GINA JAMES - Development Consultant & Mermaid Motivator
JENNA WEISS-BERMAN - Advisory Board
CAITLIN THOMPSON - Advisory Board
DYLAN GAUCHE
- Artist & Advisory Board
SARAH ROSE - Organizer & Advisory Board
ALLISON LIGHT - Business Advising
BIANCA GRIMSHAW - Legal
KERRI HOFFMAN/PRX - Fiscal Sponsor
ALEXANDRIA FISK - Collaboration Therapist
---